In her latest column appearing in the New York Times, AFT President Randi Weingarten challenges many of the widely held beliefs about charter schools and looks at what the research really tells us about charters.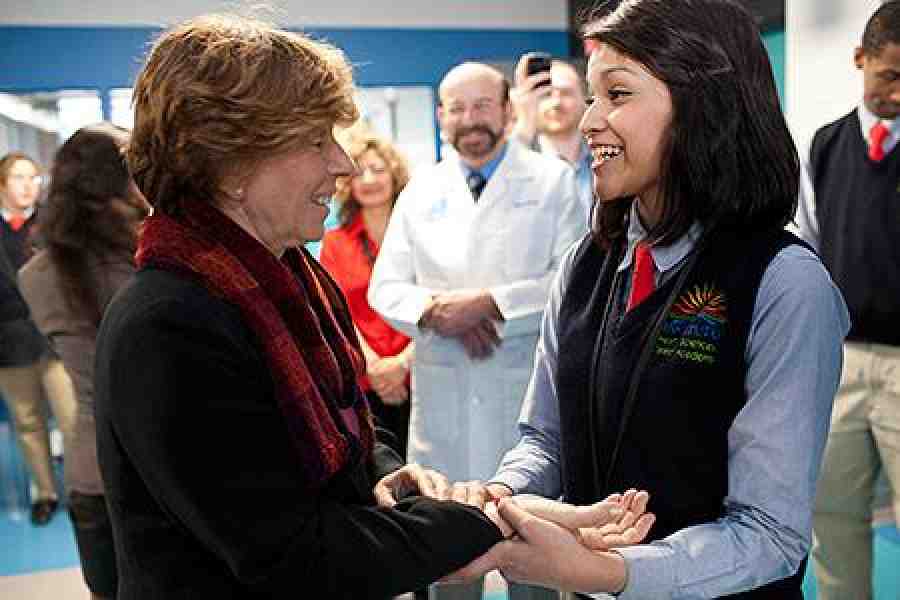 Weingarten reminds readers that the late AFT President Albert Shanker was one of the first proponents of charter schools, believing public school teachers could incubate innovative ideas, sharing successes and learning from setbacks. Unfortunately, some charter proponents have shifted charters away from that original concept to competing for market share and taxpayer dollars.
After outlining a number of recent problems with charter schools, Weingarten writes that it is important to know that "charter" does not mean "better." A well-regarded Stanford University study found that 25 percent of charter schools perform significantly better than traditional public schools, while 31 percent produce academic results that are significantly worse.
"The public education landscape is enriched by having many options—neighborhood public schools, magnet schools, community schools, schools that focus on career and technical education, and charter schools," Weingarten says. "They all must be held to educational, financial and ethical standards, particularly now, given that half the children in public schools are poor. This is a solemn responsibility to both students and the public."
[photo by Simone Bonde]